How to navigate this thing…
You have 4 ways to navigate the course:
Top Navigation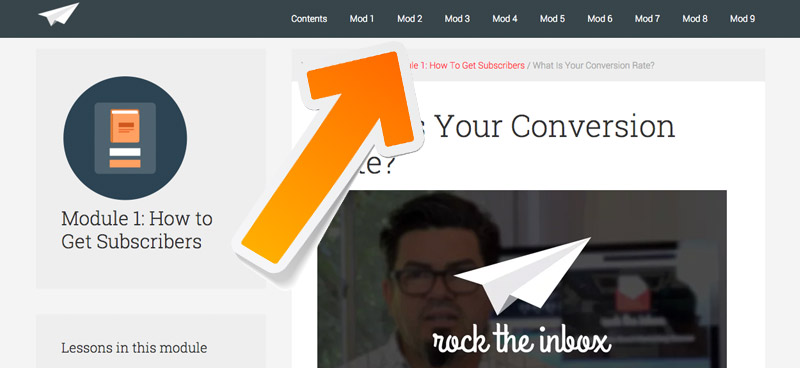 You have the link to each module as they become available on top. These links will take you to the beginning of each module.
Contents Page
The Hub of the course, all the links to each section and lesson  as they become available to you. From here, you can jump back and forth through the lessons as you wish.
Sidebar Navigation
Once you are inside a module, there is a sidebar on the left with links to all the lessons in that module.
Next Button
There is a button at the bottom of each lesson to go to the next one, if you want to go in order.
How to ask questions
There is a commenting section at the bottom of each lesson, you can ask questions regarding that specific lesson. Just make sure to ask your question in the correct lesson, so we can stay on topic.
I want to encourage you to ask very specific questions, you can even add a link if you want me to look at something or get feedback from other members.
Don't be shy, we're all here to learn. 😉
Have a question about how the course works? This is the place to ask, use the comment section below.